Camerlingo Carlo
Senior Researcher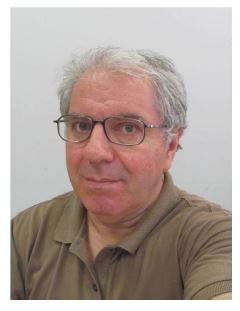 Address
Via Campi Flegrei, 34
Pozzuoli
80078
Contact
This email address is being protected from spambots. You need JavaScript enabled to view it.

+39 081 867 5044
Download information as: vCard
Miscellaneous Information
Born in 1956, Carlo Camerlingo graduated cum laudae in Physics in 1980 at the University of Napoli, Since 1984 he is in the research staff of the Consiglio Nazionale delle Ricerche, initially as researcher and since 2002 as senior researcher. In the 1989 he has been visiting researcher  for one year at the Electrotechnical Laboratory in Tsukuba (Japan) contributing on development of early films and Josephson junctions based on high Tc superconductors. His research centres on exploring the structural properties of superconductor thin films and their relevance for the behavior and performances of Josephson devices based on both conventional and High Tc superconductors. He also investigated methods for micro- and nano-structural engineering aimed to tuning magnetic and electrical transport of films. In the 2008-09 he has been responsible of the bilateral project Japan-Italy "Terahertz radiation emitter based on htcs materials". In the last years he was collaborating with Prof M. Lepore of Dept. of Experimental Medicine of the  Università della Campania "L. Vanvitelli" for development of spectroscopic techniques applied to biological samples and with Prof G Jung of the Dept. of Physics of the Ben Gurion University of the Negev (Israel) for superconductor thin film transport and noise characterization.
He has been coordinator of many scientific projects and he is author of over 90 research articles on JCR journals. He has participated to numerous international and national conferences
Main scientific achievements :
Experimental evaluation of lattice disorder effects on superconductive properties of Niobium films (Phys. Rev. B31 (1985) pp. 3121);
First Fabrication of a Josephson junction based on YBCO film and experimental evidence of anisotropy superconductor behavior in YBCO (Appl. Phys. Lett. 56 (1990), 1487);
Experimental evaluation of the correlation between magnetic properties and structural characteristics in YBCO films ( Phys. Rev. B 60 (1999), 7623);
Novel method for coherence length evaluation in YBCO films  (Superc Sci Techn 18 (2005)1106).
NEWS: